The Brewers win 4-1 :] Woo hoo! Good game- we had amazing seats right on first base (next to Prince Fielder!). The best part of it all was that amongst all of the brats, nachos and peanuts I was able to find 2 health conscious foods! I had a turkey wrap and a baked potato. I was so excited... I didn't think I would be able to find anything that wasn't drenched in fat. I succeeded & it felt great!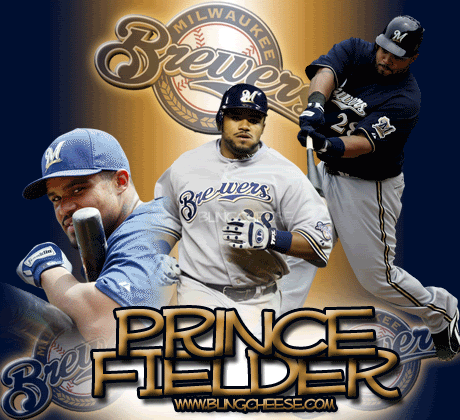 For dinner I had a bowl of cereal, a peanut butter banana sandwich & milk. Yum.
I am really excited- my first weight watchers meeting is this Friday :] So far I have just been using their online features, but it's just not the same as going to the meetings. I chose Fridays, because that is when my favorite leader, Peggy teaches! When I was on the program years ago I went to her meetings... she is ABSOLUTELY HILARIOUS! She teaches all the core things you need to know, but incorporates her own style, flair & comedy. She's absolutely fantastic... I can't wait!
Well I'm off to bed! Goodnight Everybody!